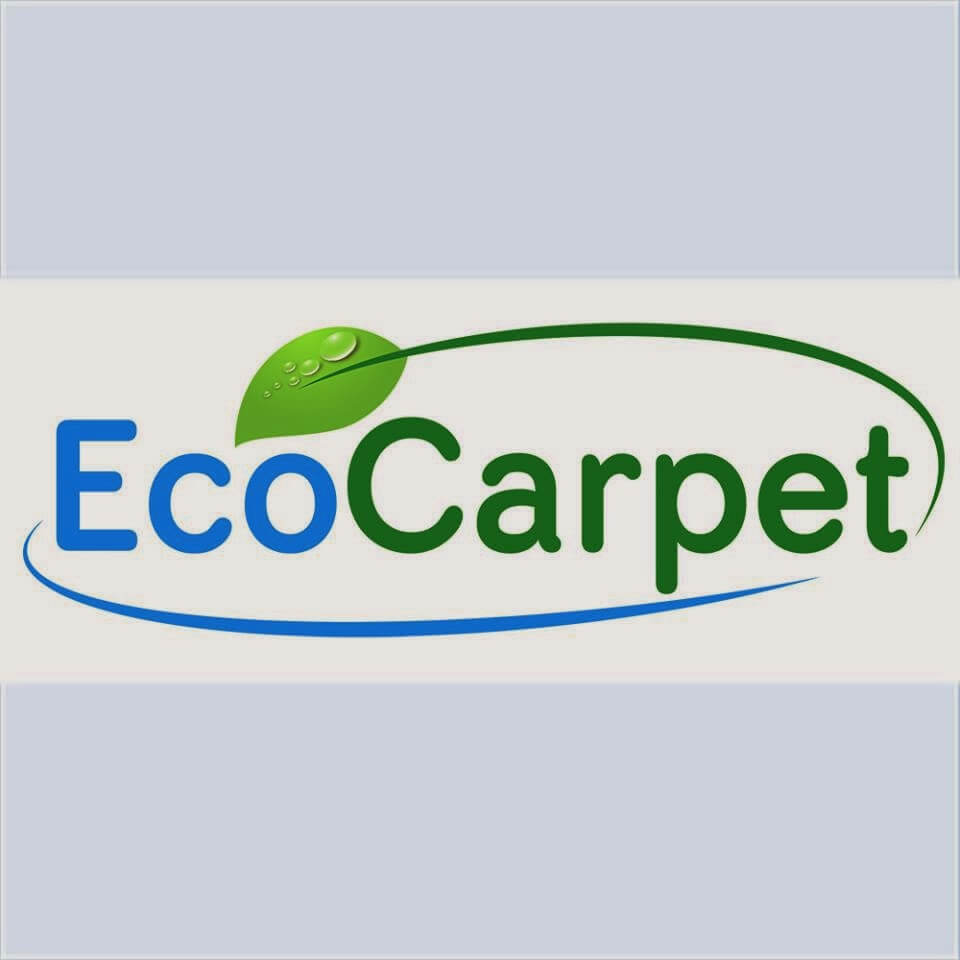 I was given the opportunity to review EcoClean Carpets. I was a little hesitant at first cause I figured my carpets were just too far gone. In the end I LOVED it and learned a lot. I was very happy with their service, quality, product and overall experience.
Having your carpet cleaned is a great excuse to clean up. I always find we do the best cleaning when company is coming over. This was a lot more thorough cleanup than just company though. I wanted as much stuff off the floor as possible, which resulted in a lot of clutter sorting, finally finishing projects, clothes sorting, and even cleaning under things like my kids bed and the couch. Why under things you ask? Well because EcoCarpet actually moves and clean under furniture. Not the big stuff like my huge entertainment center, or sectional, but things like chairs, couches and small tables. They even moved my daughters little toddler bed. Granted I got pretty much everything off the floor before hand, but there were still a few things. If you need a good excuse to clean things out and de-clutter, getting your carpet professionally cleaned is a great way to do it.
I didn't say this to EcoClean when I scheduled, but I was very curious as to how different of a job they would do compared to the carpet cleaner I got for Christmas. Let me just say it wasn't a minor difference, it was a huge difference! My carpet cleaner only does maybe 20% of the job they did, and that's if I do an extremely thorough job. Overall the carpets were way cleaner, got more spots up and dried faster too. Especially in my high traffic area's. I tried to take before and after pictures, but the lighting wasn't as good. You can see in this picture the part they had cleaned on the right, and the part they hadn't on the left. My high traffic area's is where I was the most difference.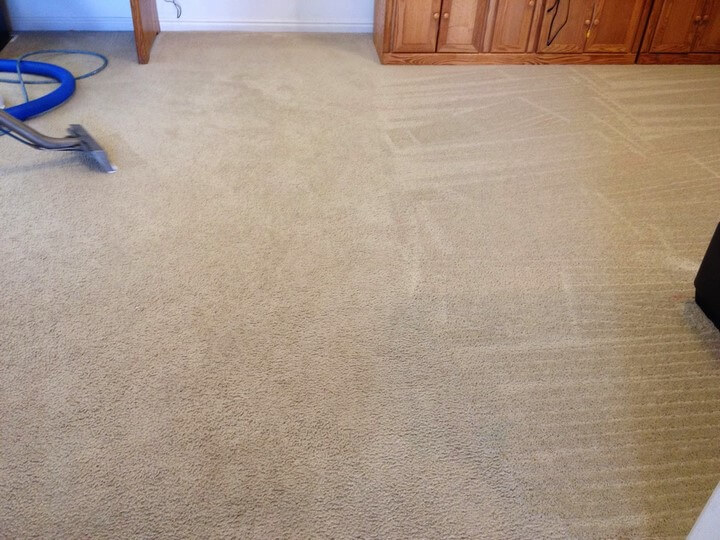 Also some companies use harsh or cheap products that strip carpets of their protective coats, which is another reason to go with EcoClean. They have all natural safe ingredients and also use a clean rinse to remove all chemical and give your carpet a more thorough deep down clean. If not done right, they can leave a sticky residue actually making carpet dirtier faster. EcoClean has a
process
done by professionals. They had great customer service and were very helpful, answering all my questions.

We moved into our home about a year ago already wanting to replace the carpet upstairs. I've mentioned before that I was waiting to finish the family room downstairs before doing it, but I may just hold off now. One thing I learned while they cleaned the carpet was time frames of cleaning your carpets and scotch guarding it. They recommend at least annually to get it professionally cleaned maybe even 18 months if you take good care of it. When you buy new carpet the protective coating on it usually lasts approximately 3-5 years. When most people hit the 7-8 year mark they think the carpet is just so done it just needs to be replaced. Did you know you can just get it scotch guarded again to help it last longer? I had no idea you could even do that! They recommend doing that about every 1 1/2 - 3 years depending on amount of foot traffic. I had him do my high traffic area's for more resilience. Now I don't get as mad when a kid forgets and runs across it with his shoes on.
Another tricky part can be stains. Especially red stains. They were saying if you try to get them out one way, and it won't come out, then you most likely set it. Their website has a post on how to handle stains like this. Check it out at
www.ecocarpetutah.com/blog/juicespills.html
Overall I was very satisfied and next time I need a good carpet cleaning in Utah I know who I am going to call. (Not to mention they service way out in Eagle Mountain ;)
Follow them on
Facebook
,
Google Plus
or
twitter
for deals, discounts and yes giveaways for free carpet cleanings in Utah from time to time.
Right now is a great time to get it done, in getting a jump on your spring cleaning. Just tell them you read about the review on my blog and give them the code 'SAVE25' to save 25% off!
Find out more or schedule an appointment at
EcoCarpet Cleaning Service
176 S State St
Orem, Ut 84058


(801) 855-5696
One thing I learned about and am excided to do in the near future is have my couch cleaned and scotch guarded.
We love our couch and spend a lot of time on it. Now that it is 8 years old, the scotch guard on it has worn off and it is due for another one. Don't forget to check out their website for more than just carpet cleaning in Utah.