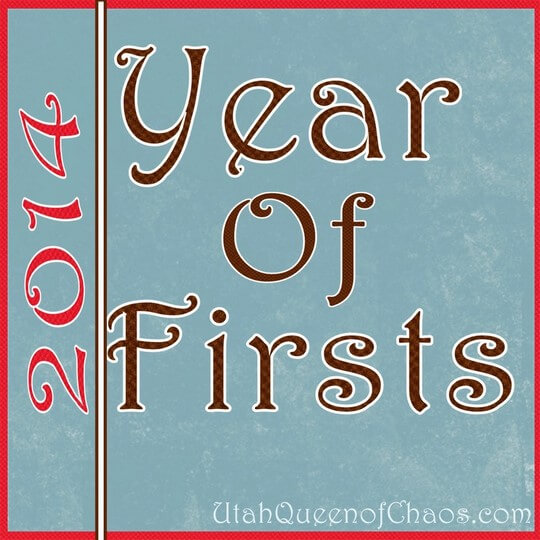 After talking to my sister in law recently she inspired me to come up with this grand idea. Our year of firsts. That's right a whole year of firsts. I'm going to plan ahead and schedule a whole year of doing things we have never done before. Whether top dollar adventures like sky diving or visiting somewhere new, or something free like a food fight or building a snowman. I have decided each month I am going to come up with 4 things to do as an individual, as a couple or as a family that are new. Then each week we will experience a first.
Think about it. What haven't you done that you have always wanted to? What food have you never tried that intrigues you? What mystery do you want to explore? Maybe you have been there or done that, but your spouse hasn't. Or as a couple you have been somewhere but never taken your kids.
Make a plan. Make a budget. Try something new daily, weekly or monthly and let me know.
Every 1st and 3rd Monday I will update as to what we have done new and I will leave a place for you to link up your firsts. Write a blog post about your first, add my button, and link up. Get idea's from other people's new things. Leave comments about what you want to try or have tried. It will be so fun to learn what other's are doing for the first time.
I have decided to list of possible firsts below. I've also tried to make the list a mixture from free to expensive things to try. Feel free to let me know more idea's you may have. If you add my button to a post about your idea maybe I'll even link to it directly.
Backwards Dinner (Dessert, Dinner, Appetizer)
Bowling or glow in the dark bowling
Read a different type of book i.e. sci-fi, romance, a memoir, etc.
So see a show, play or dance performance
Snowball fight, build a snowman or igloo
Sleep on the tramp, or in a tent in your yard
Pay extra to feed an animal at the zoo (i.e. penguins, birds, dolphins, etc.)
Go to an aquarium or an atrium