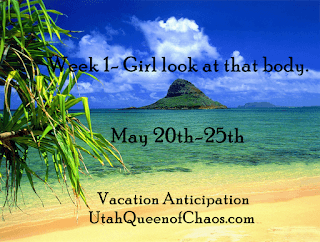 Thanks everyone for following along
this week
. We have had some great idea's and tips on getting back in shape and getting healthy. A reoccurring theme this week was to try new things, and keep trying new things. Don't worry about looking silly. The idea behind exercise is to sweat and raise your heart rate. Although you may not keep up in a cycling class, or know all the moves in a Zumba class you are moving around, and burning calories. That's the point in cardio activity.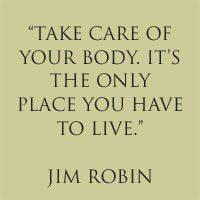 Stretch more, exercise often and eat healthier. All 3 ways are going to help you feel better in your own skin. Next week is going to be a lot of fun, because we are talking about food. Food and exercise go together. You need to do both to not only get fit for summer, but to live healthier.
Please always remember...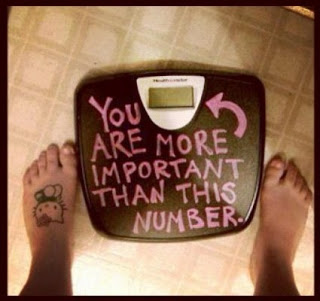 The point is to feel healthier and confident. I recommend getting a scale that reads body fat. Some gym's even do regular fat and muscle percent analysis. These numbers are lot easier to tell good progress than weight itself. The following are pictures of examples from
here
.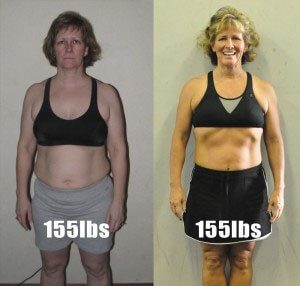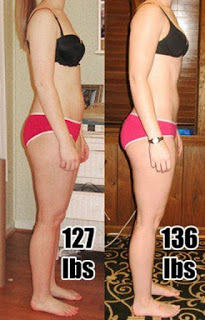 Next week check back in every day for great tips on eating healthier!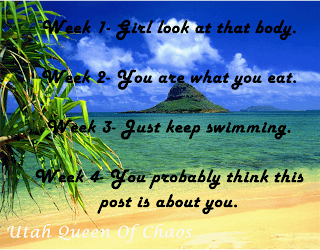 With such a fabulous week to get us out the door and motivated, why not do a giveaway for a gift card to help with some new exercise clothes?
Use the rafflecopter below to enter. Giveaway closes 6/2/13 an 12:00 AM
Winner will be announced with in 48 hours of closing. Winner has 48 hours to respond or new winner will be announced.