Congratulations on making it this far in the week. I don't know about you but, I need a little boost to help me get through the week. I like a wacky, funny reminder to help Friday get here that much quicker.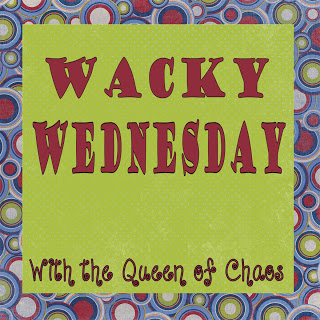 Join in on the wacky fun. Write your own blog post and link it up below. Don't forget to add my button or link back here. Then hop around other's blog's and see what fun wacky moments they have to share. We all need a little laugh to break up the monotony every now and then.
This week my oldest, Kadan, figured out how to make himself burp. That is such a boy thing, however, my baby loved it. She thought it was so funny. I tried to record it, but of course it wasn't as good once the camera appeared.
Grab my button and share your wacky moment blog posts below.