I love when I come across boutiques that sell cute and conservative clothes. I am not one to personally dress flashy, or sexy, but I do want to look good. I sometimes struggle finding the right dress or outfit that I feel both comfortable and confident in.
Cleo Madison
/ asked me to review their clothes and I was more than happy to. Browsing thought their website made me both excited for fall and excited to have a new clothing company I could stand behind.
I like to wear a lot of tops with skirts. Both cause I like them, and cause I am currently a nursing mama. Which I do wish there was more nursing dresses and tops out there, but that's another tangent for another day.
They had some really cute skirts to choose from but I went with the
Annie floral skirt
. I was surprised at how soft it was first off, and second how comfy it was. I often dress up for work or church. Which tend to be my craziest days. Both Sundays and work days are insane for me. I like to look nice but feel comfy too. I matched the skirt with my jean blouse that goes with everything, and makes nursing easy. I got 3 compliments on my skirt within an hour of wearing it #winner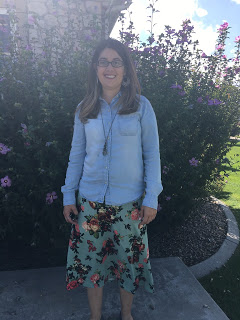 2 things are also apparent, 1 I am not a model. 2 My husband is not a photographer. Truth is every time I wore it I may have forgotten to have someone take my picture. Yes I said every time I wore it. I liked it that much.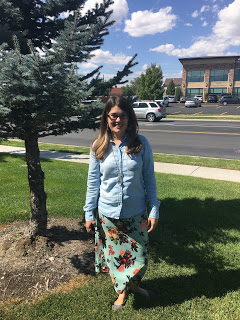 Cleo Madison is having a sale right now for 25% off all
sale items
. Their sale items not only have swimsuits, some stripped dresses but 3 shirts I want. A cute Mama Bear Shirt, Happy Camper shirt and a Happy Glamper Shirt (see below). So go check them out and use the code 25offsale.
Don't forget to follow their facebook and instagram pages for more info, arrivals, discounts and giveaways.
#/cleomadisonshop
https://www.instagram.com/cleo.madison/
Here are some of my favorites and why for your viewing pleasure:
Can I get a hallelujah that these dresses have pockets?!?!?!
Love this top, go check it out and see the detailing on the back.
A close up of the cute skirt I picked.
Anyway go check them out.