One of my easy go to gifts for holidays or kids birthdays is a coloring book or printed coloring pages with homemade crayons. It's a great way to get rid of some of those nasty, old, broken and sad looking crayons you have laying around.
Step 1: Break up pieces of crayons into muffin cups. If you have bakeware in cool shapes you could do it straight in them, but I don't so this is how I do it.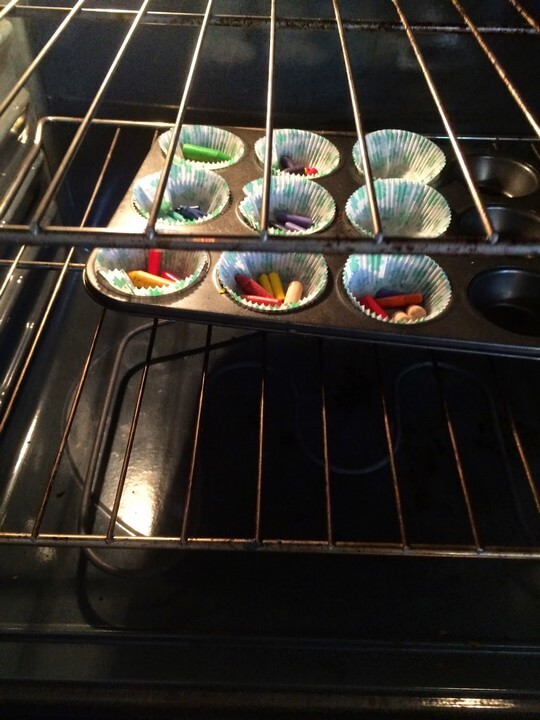 Step 2:Put them in the oven on the lowest setting.
Step 3: When they are liquidey then pull them out.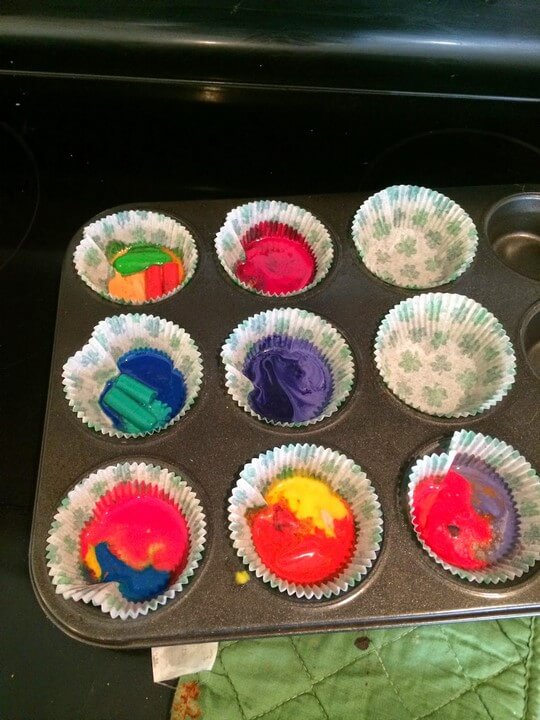 Step 4: Then I pour the muffin cup carefully into the shaped container. These are ice cube trays I picked up at Ikea for a dollar. I have used jello jigglier molds as well, but they don't pop out as easy, but are great for seasonal gifts.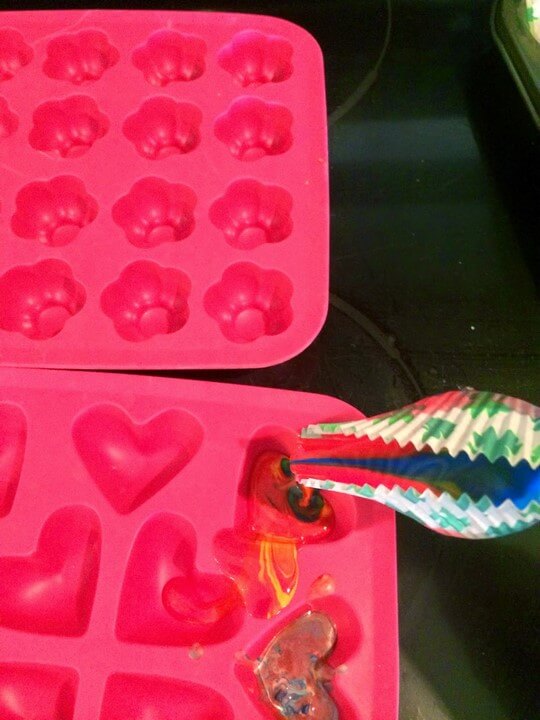 Step 5: Let them cool down.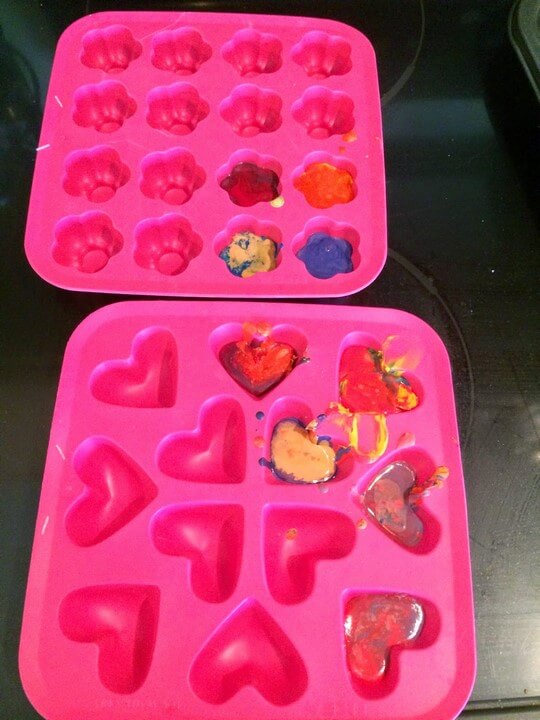 Step 6: Then just pop them out and voila! cool crayons!