Since we live so far from reality in Eagle Mountain our options for TV are few and far between. There is pretty much only 2 satellite companies available out here. We also decided since I chose to stop working we had to make budget cuts, and TV was one of them. We did purchase a digital satellite however, which allows us limited basic channels which fulfils my Survivor withdrawals. One thing I miss is channel flipping and believe it or not re-run watching. After the kids go to bed Steven and I usually cuddle and watch something together. I am also very fortunate to be the "remote holder" in the family. I decided last week to watch re-runs of Psych just as if I had cable again and it was the only thing worth watching. Thank goodness for Netflix I was able to do this, although watching this show reminds me of my brother.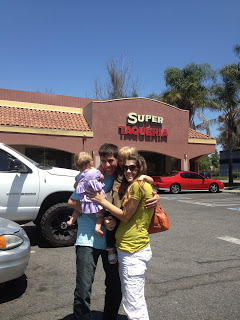 My brother Daniel is currently serving a 2 year service mission for my church in El Salvador and Belize. He is and was my partner in crime. We have some of the oddest and most fun random memories together, a lot like Shawn and Gus in Psych.
For instance last year we decided to do a paper route together. It only lasted about 2-3 months. We were always tired and it was very crazy, but looking back we had fun bonding together in those wee hours of the morning. Lots of Krispie Kream donuts, good talks, broken shoes, and learning how particular people are about their newspapers. One morning one of our porch delivery clients had their sprinklers going off so Daniel tossed it up his long stairs and it landed on the top step. The next day we were informed that they complained it wasn't on their porch, they had to take a whole 1 step down to get it. The next day we decided to rubber band the newspaper to their door knob, hopefully it was close enough for them that time.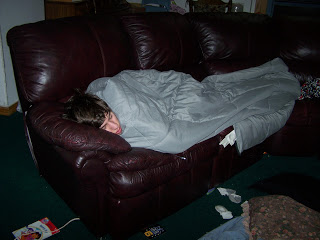 We would take turns napping and watching kids during the day
Daniel and I would love to randomly challenge each other to things, where Daniel usually would win. Such as this video clip of who can hurdle the hedge.
Daniel is currently having fun sharing his goofy spirit with the people of El Salvador right now and loving it! He says his Spanish is coming along although it is very different than the Spanish he is familiar with from home. He said in his recent email that he and his companion are still like Shawn and Gus. That they had their shoes and backpacks stolen so they decided to just keep knocking on doors in their socks. It was a good conversation starter apparently. To keep up with Daniel's shenanigans his blog is
http://elderdanielmckenna.blogspot.com/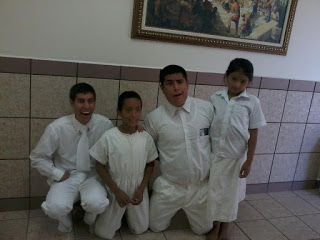 Another person I think of when I think of Pysch is the person who recommended the series to me the first time around, that was Alex. Alex was a dear family friend who left this world far to early. He loved a good joke, the Texas Longhorns and his family. Which is why Daniel and I decided to do this prank on him shortly before he passed away last year. Daniel and I went to Rue 21 on a Tuesday night before Alex's movie night. In the store's clearance section they had an ugly Twilight shirt with Edward and Bella's face on it. For three dollars that shirt was worth hearing Alex's laugh. After the movie we went to thank and talk to Alex. I told him I was disappointed because Daniel had told me we were watching Twilight and I showed him my shirt. Daniel and I even held straight faces. He knew I was kidding but I'm not so sure his other friends in the room knew that, oh well!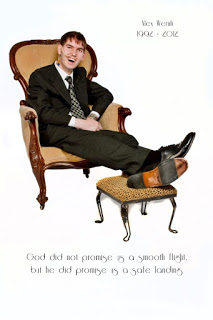 My family loved Alex and look forward to the day we get to see him again. Its funny how such a simple thing like a show can bring so many fun memories of some amazing people.