As many know and more are figuring out, I love holidays. I try to make them special for my kids. Starting last night we had an early pizza night and got heart shaped pizzas for dinner. Today the kids awoke to a valentine surprise waiting for them. Even my husband got a fun card and a movie.
The hardest part for me was waking up early to make my kids a special breakfast. I am not a morning person so mom being awake before them is just as surprising as not having cold cereal for breakfast.
I found a cute and yummy recipe on Pinterest for red velvet crepes.
The recipe is added at the end of the post. Kid tested and approved by all!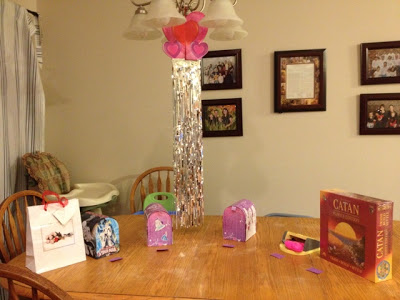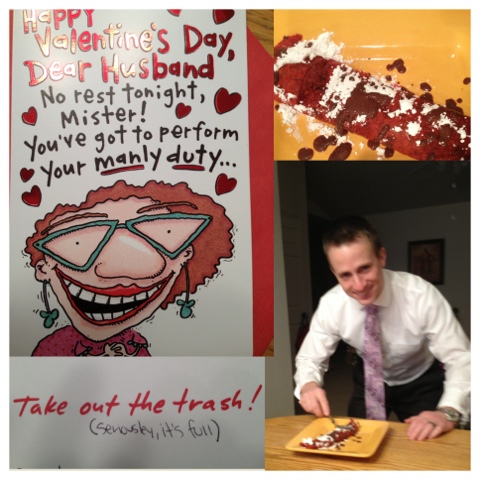 We got Krispie Kreme Dounuts and went out to dinner at Buffalo Wild Wings. Overall it was a good day. Now I am ready to go to bed and crash! A whole day with no nap is hard on a mommy with a three month old.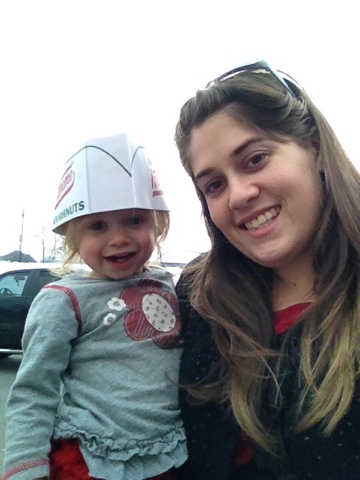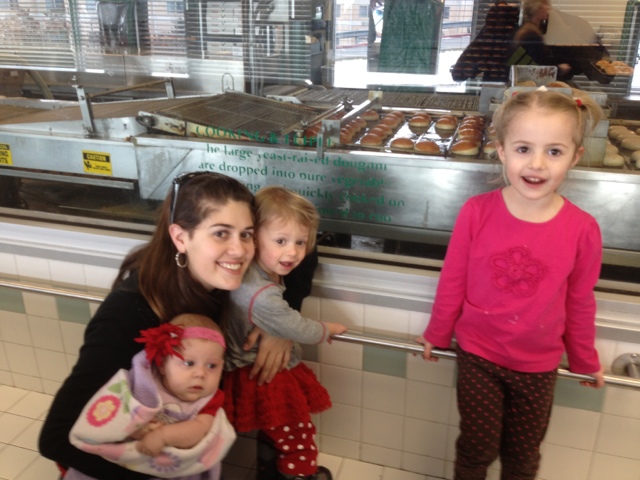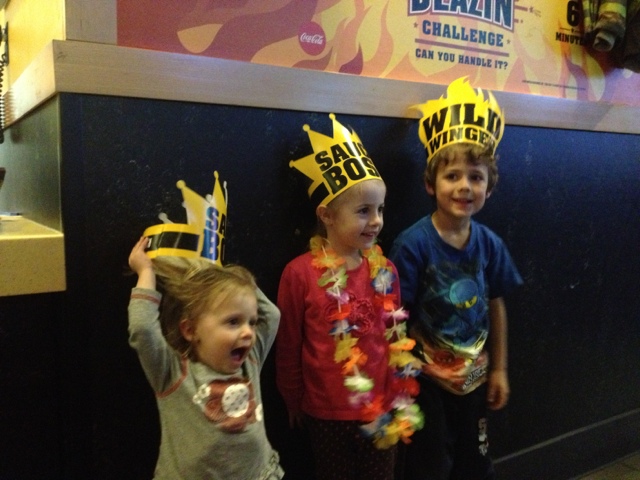 Here is the recipe for breakfast. I forgot marscapone cheese, so I used cool whip instead and it was just as yummy! If you have extra crepes like I did you can freeze them in between wax papers.
by, duhlicious.com

Red Velvet Crepes
(Makes about 24, 8″ crepes)
Ingredients:
– 1 1/2 cups all-purpose flour
- 1 teaspoon baking powder
- 1/2 teaspoon baking soda
- 1/4 teaspoon salt
- 3 tablespoons sugar
- 2 cups butter milk
- 1 1/4 cup whole or lowfat milk
- 1 large egg
- 1 teaspoon vanilla extract
- 1 1/2 tablespoons cocoa powder, sifted
- 1 tablespoon red food color gel
- 2 tablespoons unsalted butter, melted
+ 2 tablespoons cooking oil (for pan)
*Update
: Because the buttermilk lends to the acidity of this batter, do not substitute the baking soda for extra baking powder. If you add more baking powder, and omit the baking soda, you'll end up with a heavy and dense crepe. In order to activate the baking soda, it requires an acidic substance, which the buttermilk provides. Double-acting baking powder (likely, this is what you have in your kitchen) is activated by heat and an acidic element, and in this case, baking soda does the trick. Enough with the chemistry lesson– just don't make substitutes if you want light and fluffy crepes; the recipe is balanced to account for ingredient properties.
Mascarpone Cream Filling
- 500 mL heavy cream
- 300 gr mascarpone cheese
- 1/2 cup icing sugar
- 1 teaspoon vanilla extract
- zest of 1 orange (optional, but adds nice tang)
+ 1/2 cup raspberry jam (optional, for filling crepes)
Chocolate Ganache Topping
- 75 gr bittersweet chocolate
- 75 mL heavy cream
- 1 tablespoon sugar
Directions:
For the Mascarpone Filling:
1. Using a mixer, mix mascarpone cheese, 1/4 cup sugar, and vanilla until soft and fluffy. Set aside.
2. Whip cream and remaining sugar to a stiff peak. Carefully fold into the mascarpone cheese until combined. Refrigerate until ready to use.
For Chocolate Ganche Sauce


1. Place chocolate in a heatproof bowl and set aside. In a small sauce pan, heat cream and sugar to a rolling boil. Remove from heat, and pour over chocolate. Carefully mix until homogenous, and set aside until ready to use. If the ganache sets, re-melt the chocolate over a double boiler.
Red Velvet Crepes
1. In a large bowl stir together flour, baking powder, baking soda, salt, and cocoa powder. Set aside.
2. In a separate bowl, whisk together the buttermilk, milk, egg, sugar, melted butter, vanilla extract and food coloring. Whisk until combined.
3. Pour the liquid ingredients into the mixing bowl with the dry ingredients, and stir with a wooden spoon until the dry ingredients are combined. The batter will be a little runny (think soup). If you find that the batter is too thick and pancake like, add more milk (regular). Make sure the batter is clear of lumps.
4. With a pastry brush, brush the surface of large (non-stick) skillet with cooking oil. Heat it over medium heat. Test skillet after a couple of minutes by drizzling a few few drops of water onto the cooking surface. If the drops sizzle and evaporate, the surface is hot enough.
5. Turn the heat down to medium. For each crepe, spoon or ladle about 1/4 cup of the batter into the center of the skillet. Holding onto the handle of the pan, remove it from the heat and swirl the pan so the batter coats the bottom of the pan. You want to make the coating as thin as possible. If you have holes in the crepe, go ahead and add more batter to the pan to cover them. Return to heat.
6. As the batter cooks, it will dry and lose its shine (~ 2 minutes). Once this happens, use a non-metal spatula and carefully flip the crepe over. Finish cooking the crepe on the other side (~ 45 seconds).
7. Gently slide the cooked crepe onto an ovenproof plate, and keep the finished crepes warm in an oven set at 195 degrees.
Assembling the Crepes:


- If using raspberry jam, place a small amount the center of the crepe. Pipe mascarpone cream filling, and carefully roll.
- Drizzle with chocolate ganache sauce and dust with icing sugar.