Yesenia woke the other morning complaining that she could only move her head so far. That's when I realized she had gum stuck to her shoulder and her hair stuck to the gum.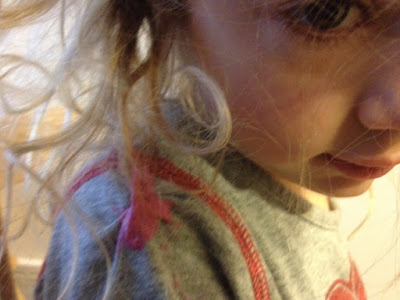 There are reasons why I don't buy gum.
1- I chewed it so much in high school my jaw now clicks when I chew.
2- I am afraid of the mess it will make if the wrong child chews it or disposes of it.
Yesenia is my only gum chewer so far. So when this happened to her I wasn't really surprised. Only surprised that she had gum and that she went to sleep with it in her mouth. I'm still not quite sure where she got it.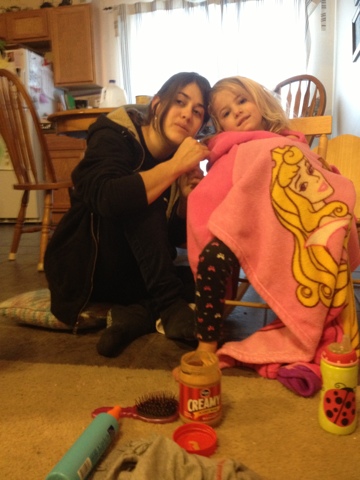 I have vague memories of having gum in my hair once before and my dad using peanut butter to get it out. Yesenia thought I was crazy and she was worried it wouldn't work. If it didn't I just told her we would go to a friends around the corner to cut it and surprisingly she was ok with that.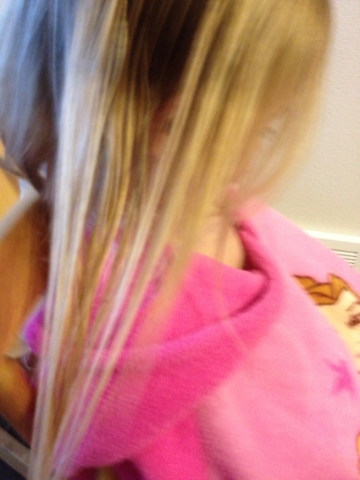 I am very pleased to announce that the peanut butter totally worked! After the peanut butter hair mask and a good wash it all ended up okay. Hopefully lesson learned.