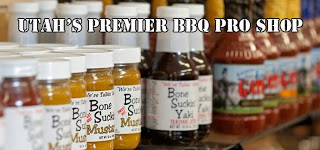 It's that time to announce the winner. Looks like you guys saw some yummy choices out there. I was surprised how many people said they wanted to try the sweet hot mustard, now I'm intrigued by it as well. I love the uniqueness of the options, definitely nothing you would find at the typical grocery store.
The winner is...
"I would really like to try their bone suckin yaki sauce and the honey mustard bbq sauce....they sound yummy."
Ok, I am also wanting to try the bone suckin yaki sauce. Ooh on kababobs, and with mushrooms. I know what my husband is buying me for Valentines day ;)
Congratulations. Respond to my email within the next 48 hours or I will have to pick a new winner.