I was so excited to do this review for
BBQ Pitstop
. Things may be a little backwards in my home when it comes to barbequing, because I am the one who loves to grill. About 8 years ago for Mother's Day I got my first grill. I am always looking for good rubs, spices, and sauces. I finally have found my one stop BBQ needs shop.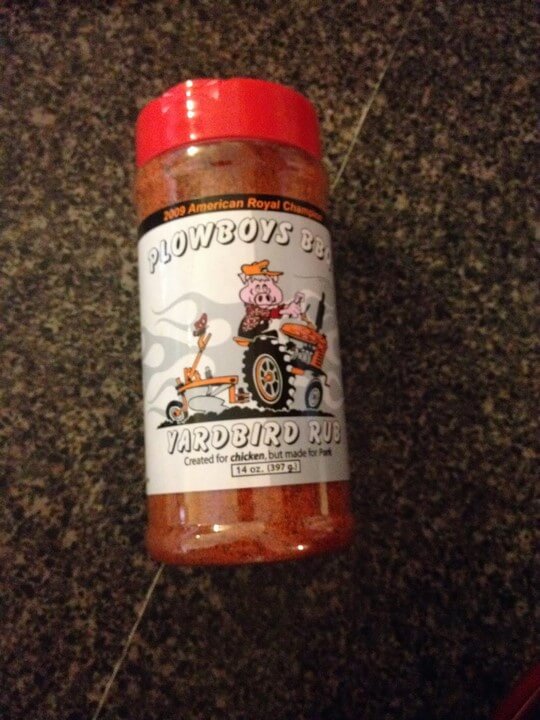 The first thing I tried was the Plowboys BBQ Yardbird Rub. This rub was made for chicken but tastes better on pork. I tried it on chicken cause that's what I had in my freezer and boy was it delicious. With 4 kids I like quick healthy meals, that still impress my husband when he gets home from work. Using this rub was perfect. I rubbed the chicken in the morning. One thing I love about rubs is that you don't always have to do it ahead of time. Obviously the longer the better, but it makes me look like an amazing cook when the rub does all the work. I also love rubs because they have 0 calories. If eating healthier is part of your New Years resolutions then spices are the way to go. They enhance flavor without the extra calories.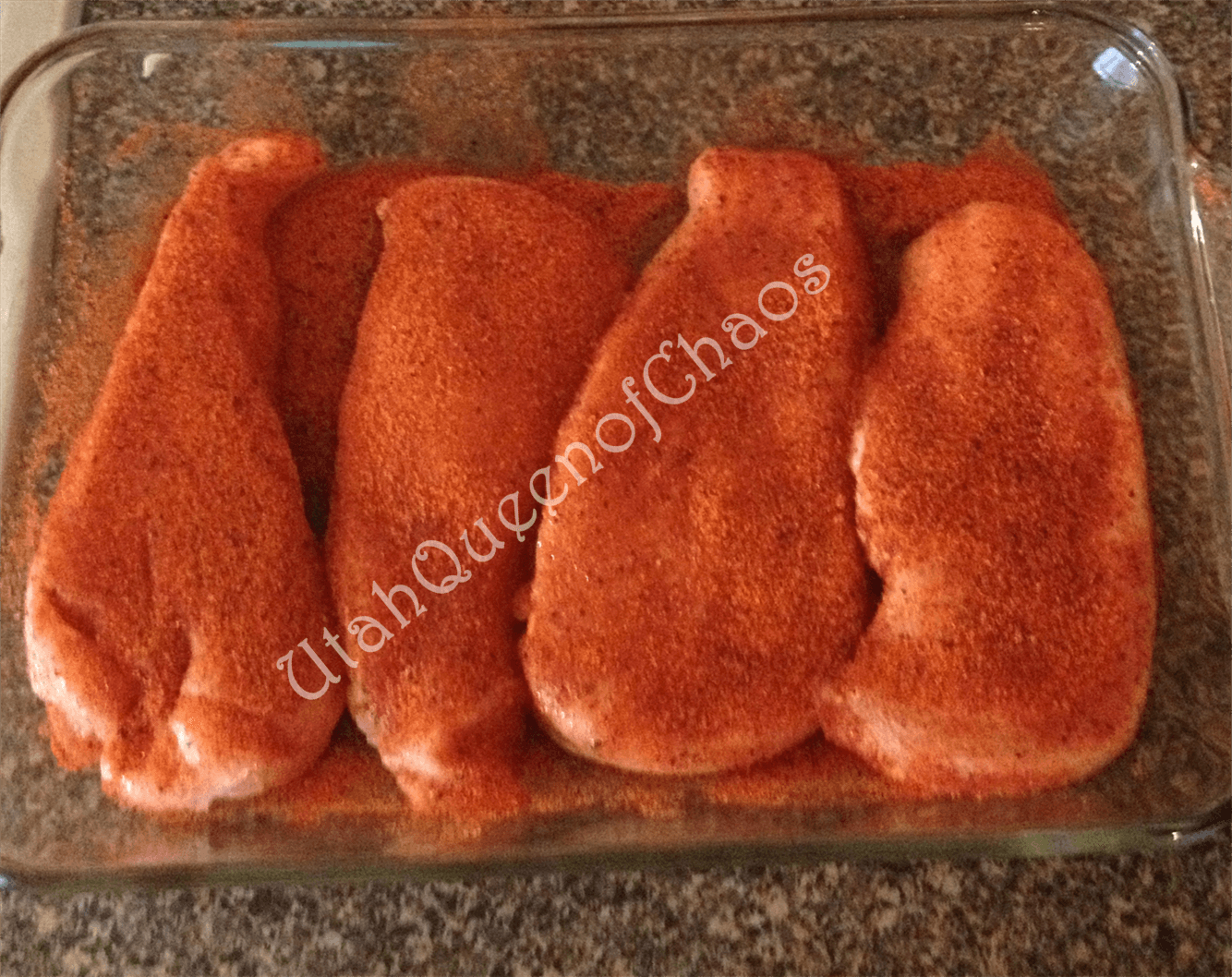 Before dinner I popped the chicken in the oven. When it's warmer outside I obviously grill it, but it was too cold to go outside. Then I made some risotto (my girls love rice) and some carrots with a little bit of ginger. My husband loved it. As I wrote this review he still was telling me how good it was. Yummy smoky flavor with a nice little kick to it. I took the extras and shredded them to go in chicken quesadilla's for the following night as well. I am excited to try this rub on pork. If it was that good on chicken, it will be that much better on pork.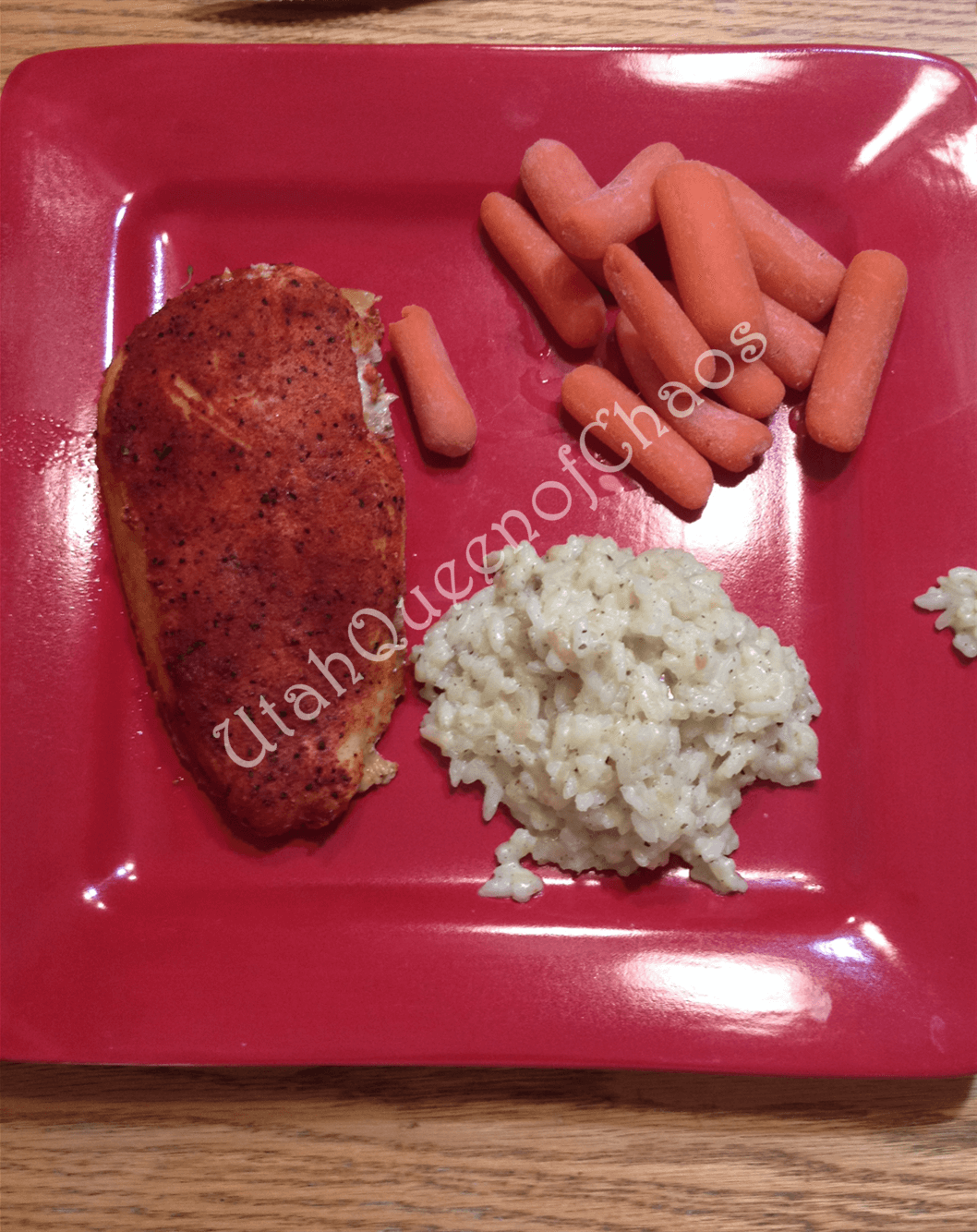 On Christmas Eve I knew we were going to have a crazy day, but would want a nice dinner that night. I decided to make pork ribs letting their delicious Blues Hog Barbecue Sauce do all the work. I put the ribs and the sauce in my crockpot, and forgot about it all day. When we walked in the door the aroma hit us like a brick wall. Even my kids were saying how good dinner smelled! Eight hours on low in the crockpot was perfect. The ribs just fell right off the bone. It was the perfect combo of sweet, smoky and spicy, perfect for ribs. Just like it says on the bottle "especially excellent on ribs."
I love different kinds of spices, my spice rack is overflowing. I also love impressing with top quality barbeque sauce's. Next time you have company over why not impress with the best ingredients, which do a lot of the work for you? Check out
www.bbqpitstop.com/
for their full line of grills, smokers, spices and sauces. Also like them on
facebook
for tips and updates.
BBQ Pit Stop are also giving away a rub. Woot, woot, I know how much you guys love giveaways. This is a yummy one too. So visit their website and browse through their
sauces
and
spices
. Then comment below which one intrigues you the most. Enter by using the rafflecopter below. No cheating, I will be verifying the entry. Closes 1/17/14 at 12:00 AM
**I was only given the product to review, no other compensation was received. All opinions are my own honest opinions.**