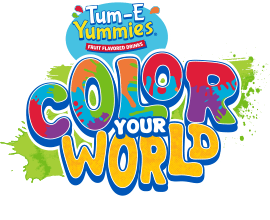 I am so excited for the race this weekend, I can't wait. I also can't wait to announce the winner for the race this weekend. I loved some of the ideas you shared for how you would color your world for the race. Using random.org the winner is...
"

One way I encourage my kids to run is to have a yummy destination point. We live 1/2 from a Great Harvest & smoothie shop. When we up it to 1 mile, we park at the store, run home and back to the shop. It seems to motivate them more.
I definitely think you should run with goggles for the race!"

Make sure to send me an email (
utahqu

e

enofchaos@gmail.com)
within the next 48 hours so I don't have to pick a new winner. I hate doing that! Don't be shy share your pictures with me from the race this weekend or any other Color Vibe race.