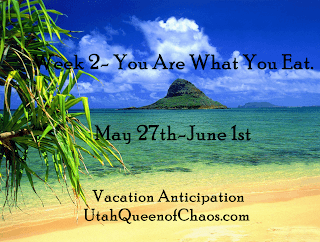 Food is a big part of our lives. We need it, but we are also in control of it. Don't let food control you. Set the boundaries for your individual needs and stick to it. All too often we are to nice to say, "No!" This last season of The Biggest Loser I remember one contestant saying something along the lines of- I can't afford to be nice anymore. For example we often don't want to offend if eating at someone else's home. We are too courteous to ask for special preparations when going out to eat. Unfortunately we can't afford to always be nice. It's ok to take your life in control and say no sometimes.
Even the littlest change can make a difference. You don't need to eliminate everything bad in your diet. I suggest keeping a food dairy for at least a week. Track what you eat, when you eat it and how you felt afterwards. Then sit down and make adjustments and goals. Everyone is different. Set better goals for you and your lifestyle. Set goals to help you feel healthier.
Now that we have had a week on exercise options, and now food control we are on the right track for getting more fit and healthy. Next week is the fun week once all the hard work start to pay off and we get to go shopping!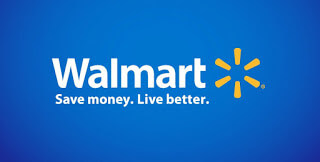 For the giveaway this week we have a $10 Wal-Mart gift card. Hopefully to help get us on track for summer and vacations.
a Rafflecopter giveaway
Closes 6/8/13 an 12:00 AM
Winner will be announced with in 48 hours of closing. Winner has 48 hours to respond or new winner will be announced.