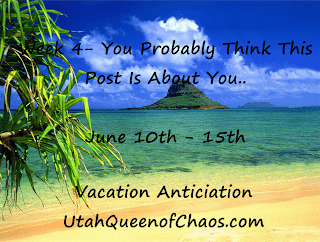 With it being hot and only getting hotter I don't want heavy make-up. I want something natural looking, easy and light. I mentioned when I went to the
What Women Wants show
how I found out about
NS Minerals
. There foundation is gentle and almost silky. It gives you a natural complexion so you still look like you. Plus they have fun colors to use and to mix and match. Whether for day to day use, or dressing up for a night out NS Minerals has you covered.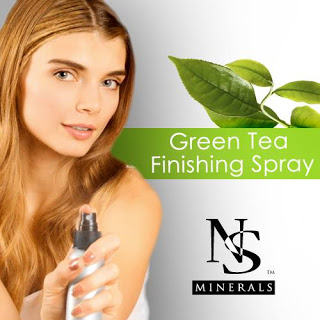 I was sent their Green Tea Finishing Spray to review. The first thing I did, besides jump for joy, was check the ingredients. The first 3 ingredients are Green Tea, Rose Distillate and Aloe Barbadensis Juice.
I have heard about many benefits of green tea for inside your body, but what about on your body? Apparently because it is such a great anti-oxidant it helps free your skin of free radicals assisting in anti-aging. It also helps relax your muscles and reduce inflammation. That is how it helps against acne.
The Rose Water and Aloe didn't surprise me. Just on Mothers Day I got an e-card with home-made facial recipes one of which was rose water. It is also an anti-inflammatory and anti-oxidant like green tea. It is a natural moisturizer and a toner as well. It helps skin feel refreshed, tightens pores and helps your skin feel smooth with out drying it out. Aloe has many healing properties and helps reduce redness and flaking. Random true story about me and healing from aloe:
When I was in high school I worked at KFC. Long story short I had some very hot oil splashed on my face, leaving me with a good size scar on my left cheek. It was 3-4 inches long, and very noticeable. At 17 years old that could be very traumatic. My mom had an aloe vera plant in our house. I rubbed some straight from the plant onto my face 2-3 times a day. I have absolutely no sign of a scar on my face at all! It was an aloe miracle!
Needless to say these main ingredients are all in the finishing spray for very good and beneficial reasons. So what is the spray for? Besides all the benefits I mentioned it helps set your make up and is VERY refreshing. When you spray it on your face I can't think of a better word than refreshing. Even on days I don't have time for makeup, a spritz of this helps me have a moment of relaxation before heading out the door with my mad house.
I wanted to know if it would really help set my makeup. I have had a hard time with makeup staying on my face. So after applying I tried to take pictures through out the day to show how well it does work. The lighting in each picture is so different it's hard to tell. By the end of the day my foundation and blush were still set.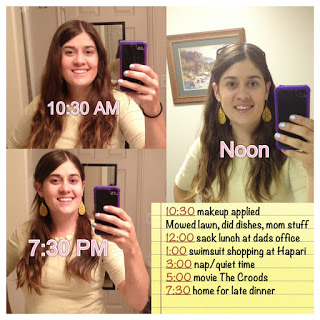 I have been very happy with how well it helps set my makeup. When I used a liquid foundation in the past it would start wearing off after 2-3 hours of application. Now with NS Minerals powder foundation, blush and spray I don't have to worry about re-applying.
Overall I love this product. It's refreshing and useful. Especially if you reapply make-up through out the day. The $ 29.99 will help you save that much more money in makeup. Feeling lucky? NS Minerals is donating a finishing spray to giveaway. Enter the rafflecopter below to enter to win.
Giveaway ends 6/20/13 at 12:00 AM
Winner will be announced with in 48 hours of closing. Winner has 48 hours to respond or new winner will be announced.
a Rafflecopter giveaway