Today I'm just sharing my child for Wacky Wednesday. My 2 year old has her own quirky unique personality that almost always leaves me laughing!
She loves to randomly sing and dance and do weird things like this:
Singing and dancing.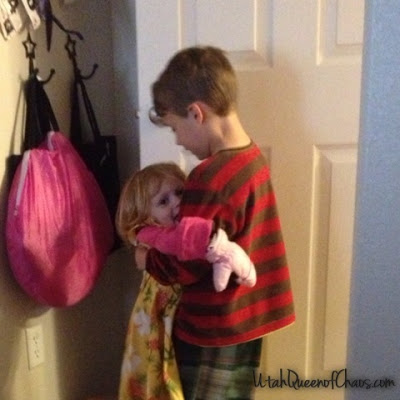 Wearing just 1 mitten for no reason.
Umm, those aren't stickers sweetheart!
Playing dress-up with mom's stuff.
She picks out her own clothes most of the time. Sometimes she is so cute, others it's 2 pajama tops and mis match pants. I love her silly spirit.
Have a fun wacky moment you want to share to help us get through the rest of the week? Blog about it and link it up here. Or leave me a comment below, I love hearing what wacky things your kids do as well.

Don't forget to link back here.