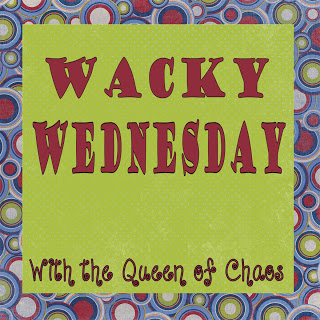 I'm sure we all get in a wacky mood every now and then. If you have kids then sometimes your days can be filled with these fun times. I love the things kids say and do. Sometimes even we adults are fortunate to let our guard down and join in on the fun. I think it's important to not force ourselves and our kids to live inside an image of how we "should" act. Embrace these fun moments and share them is what I say. Feel free to link up your blog every Wednesday with me and write about your wacky fun times with your loved ones!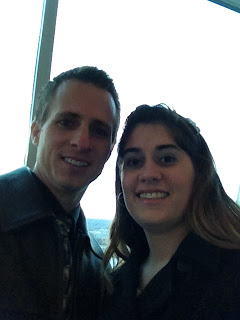 Today I want to share 2 wacky moments. The first one was a year ago, but a good example of just being our wacky selfs. My sweet husband and I got to have a weekend get away just the 2 of us. We stayed at The Anniversary Inn in Salt Lake City, ate at The Roof and goofed off around town. While at The Gateway I decided to run thru the freezing cold fountain in the middle of February. Why not?!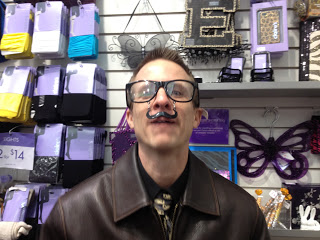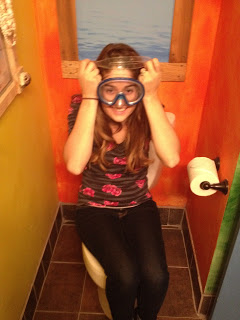 We had a lot of fun acting like kids with out any with us. Which just made us miss them that much more of course!
Next is something that happens randomly at our house, we break out in song and dance. I decided to go with a clip just from last week. The kids wanted to watch Wreck it Ralph with Dad for friday movie night. We saw it in the theaters when he was out of town and they were counting down till they could show it to him. So last Friday as it was ending Adrianna starting dancing and the madness began. Since it was past bedtime, and it had been a long week I wanted to yell, "Put the pillows away, get in your pajama's, stop yelling, go brush your teeth and get straight in bed," and so on. Instead I decided to sit there and record one of those wacky memorable moments.