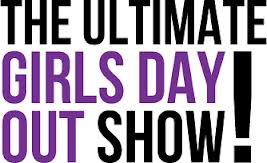 Every now and again we get the local Utah ladies get an oppurtunity to attend the What Women Wants show. I myself have gone to my fair share of them, and they are fabulous! They really have everything women want, whether you knew you wanted it or not.
It's like shopping heaven. Rows and rows and many choices no matter your taste or hobby. Stuff for crafters, scrapbookers, fashionistas, chefs, wanna be chefs, health nuts, junk foodies, and so much more. I'm looking forward to attending and letting you know what some of my favorite things there are.
What Women Wants Show is at the South Towne Expo Center in Sandy, UT
April 12-13, 2013
Friday: 10:00 a.m. - 8:00 p.m.
Saturday: 10:00 a.m. - 6:00 p.m.
Win tickets to the What Women Want Show.
I'm giving away 2 different sets of tickets! That's a total of 4 tickets.
Either use the rafflecopter or leave a comment to enter.
http://www.rafflecopter.com/rafl/display/2ed4ad1/
" rel="nofollow">a Rafflecopter giveaway
**I received complimentary tickets in exchange for my honest review. No other compensation was received.**