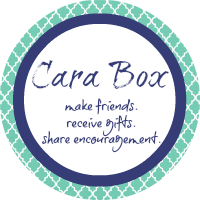 Last month I did a blog
gift swap
called the Cara Box. I have so much going on right now I decided to skip May, till I saw the theme for the month. The theme was to send goodies from your home state. I originally thought what a great missionary and sharing experience. I got to send some to Courtney from
www.unpredictableandchic22. blogspot.com
. She is not only from Utah but also LDS. How funny?! Oh well, I had a lot of fun getting idea's from friends and putting her box together. I sent her Salt Water Taffy from Sweet's Candy. They make it here in SLC that we recently
just toured
. I sent a cookie cutter in the shape of our state, and some Utah caramels. She loves to watch movies with her husband so I sent her the movie
17 Miracles
. It is a movie about some of the miracles some pioneers went through to get to Utah. Check out the movie trailer.
I also grew up near the lead guitarist for the band
Imagine Dragons
. I figure since he is from Utah, it counts. Read about going to their concert
here
. Even though Courtney is also from Utah I hope she enjoyed her Utah cara box!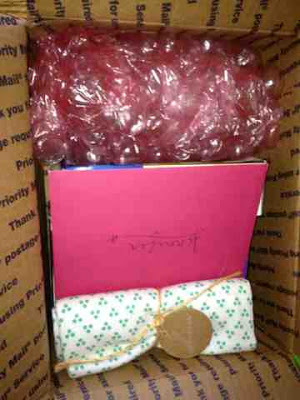 Then the person sending me a cara box was Kate from New Jersey. Kate's blog is
www.classylivingblog.blogspot. com
. I was looking forward to see what goodies she was going to send from New Jersey. We went through there on our way to New York, and almost went there again had Steven continued selling pest control 1 more summer.
I got this cute little green tea towel from her local farmers market. New Jersey is apparently the garden state, I had no idea. Then I got some yummy marinara sauce from Roselli's which is really close to her. I am excided to try it, spaghetti is a family favorite around my house.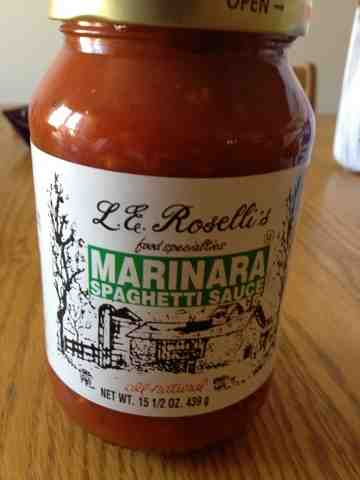 Last but not least chocolate. I had a friend say they love Tastykakes from Philly and local surrounding suburbs. Two thumbs up from the kids and I. They are so yummy, I wish I wouldn't have shared with my kids. They are now asking me if my "blog friend" will send more.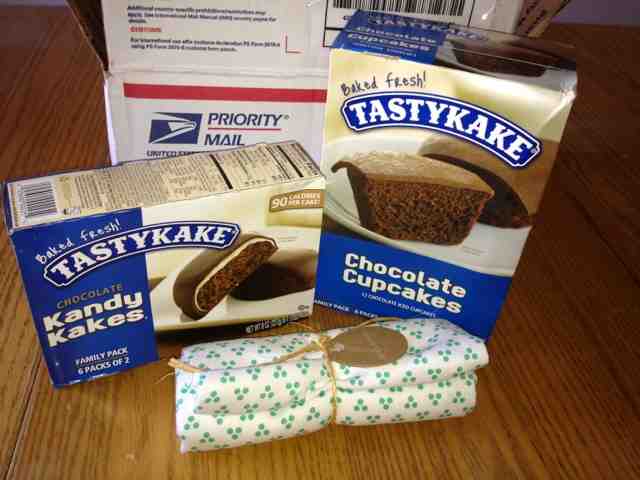 She also sent Lindt and Cadbury chocolate. Obviosley not from New Jersey but she has gone to their factories in Europe, so it counts. My brother served a mission in England for 2 years and brought me home similar chocolate. I like Europes Cadbury better than America's, it's creamier.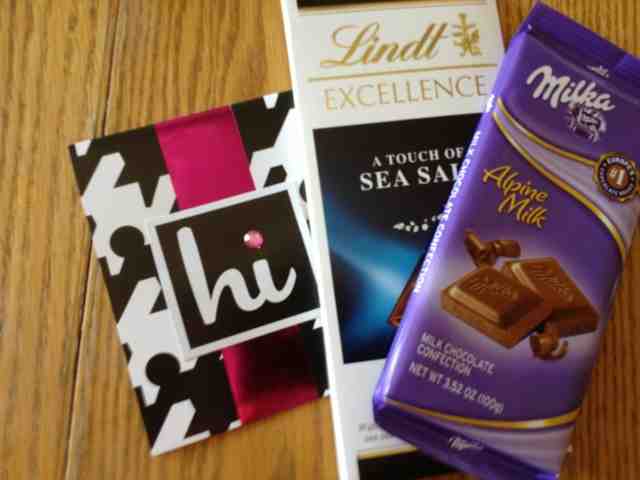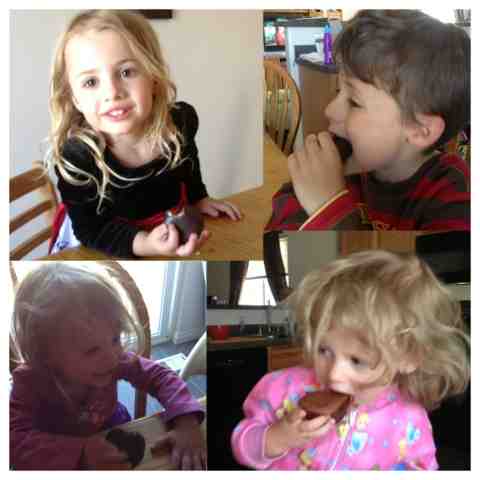 Thanks so much Kate for all the yummy local goodies.