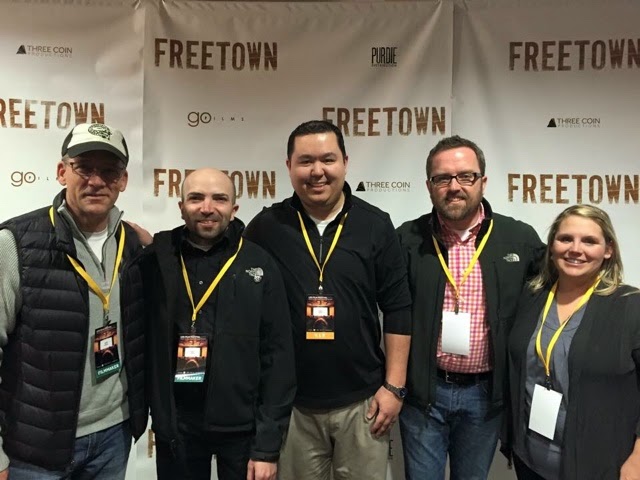 The weekend is here and what a great way to have a date night, by going and supporting Freetown. I know a lot of you have asked for more movies like this. If you want more movies like this than you have to go support movies like this. So grab some friends and go see Freetown this weekend!
On today's fact that I learned when I interviewed Garrett Batty and Adam Abel. Just
like many of you I was curious how this movie came to be. After Garret Batty did The Saratov Approach he was asked by many of you to do another movie like that. "More high stakes yet faith affirming movies," is what Garret kept being asked to make.
One day he was reading some pioneer stories on lds.org. They were actually pioneer stories from people in other countries and culture. He then stumbled across this one. It was actually a bunch of letters from the missionaries to their mission president about their experiences trying to travel to a safer place in Liberia during their civil war.
Garrett and Melissa Leilani Larson started writing the script in the fall of 2013, In May 2014 a few spent 2 weeks prepping and doing pre production needs in Africa. Then they officially started filming end of August right after the release of Saints and Soldiers: The Void.
That's a little bit about how the movie came to be. Hope you are enjoying this little facts and the movie Freetown!