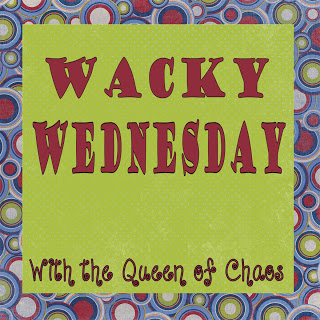 I have taken a little break with my Wacky Wednesday series, so let me go over how it works again. Write your own blog post and link it up below. Don't link up just any post though, otherwise you'll look like the sad kid stuck in the corner of the bumper cars turning in circles. Write about a funny think your kids have said, or share a picture of something strange they have done. Don't forget to add my button or link back here. Then hop around other's blog's and see what fun wacky moments they have to share. We all need a little laugh to break up the monotony every now and then.
A few weeks ago we went to 7 Peaks fun center in Lehi, Utah. Although my girls used their tickets for matching princess rings, Kadan chose a whoopie cushion. One thing my kids love when at 7 peaks is Dippin Dots. Although I hate paying that much for ice cream. So we go to Smiths and buy the same thing only a different brand for a $1 a pop. All the kids can get one for the same price as 1 at 7 peaks. Although a brand new whoopie cushion, a 7 year old boy and a grocery store makes to be for one epic family adventure.
My favorite part was when we were checking out. Kadan snuck on the ground under me while I was checking out the ice cream. Then he let the whoopie cushion go. The teller looked up at me while I simply replied, "Excuse me."
Grab my button and share your wacky moment blog posts below.