I wrote this guest post for Mommy & Me Creations way back in March. I loved it so much I thought it would be fun to share for today's Wacky Wednesday.
I know I can't be the only one out there with hyper active children. I have had several discussions with other moms on how they have some kids that can just play happily by themselves and how other kids need constant entertainment. I needed something to do that would get both those children to get along together. So I sent my 7 year son to get all his Lego's and my 4 year old daughter to get the marbles out of marble works.
I love things that keep them quiet and cooperative while challenging them at the same time. This was perfect for just that. I gave my 2 oldest kids a Lego sheet and told them to make a maze. Although they ended up making one together, and I was very happy to see how well they cooperated. I ended up making the other one with my 2 year old "helper." We then would periodically switch to test each others out.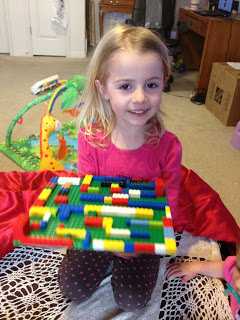 4yr. old with mom's maze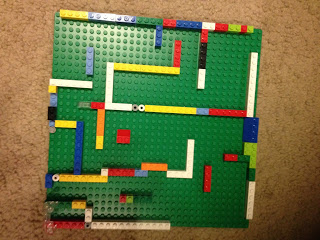 This was one of my kids's maze creation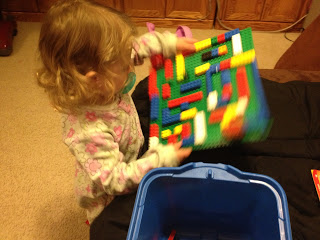 My 2 year old trying out my maze
This was fun because with trial and error we could do it so many different fun ways. They got to learn spacial awareness, tactics, communication with the others and so much more! I love that you could make this as intricate or small as you wanted. All my kids enjoyed both parts of making and doing on this as well!
Here is a little video clip of my son doing the mazes.
For other Lego fans out there check out these Lego fun Pinterest links:
Lego City Printable
Lego Kirigami
Lego Math
Lego Sentence Building