I don't know about you but this is going to be a crazy week for me. I have 1 child having surgery, practices, Halloween activities, church responsibilities and other time consuming things going on. I like to have a few go to recipes that I can go to when having a day (or in this case a week) that I need a quick dinner using ingredients on hand. Sometimes the hard balance with this is healthy dinner vs. quick dinners. Several days this week I am going to post some of the things I make for my family in a pinch and how I like to make them more mommy and daddy approved.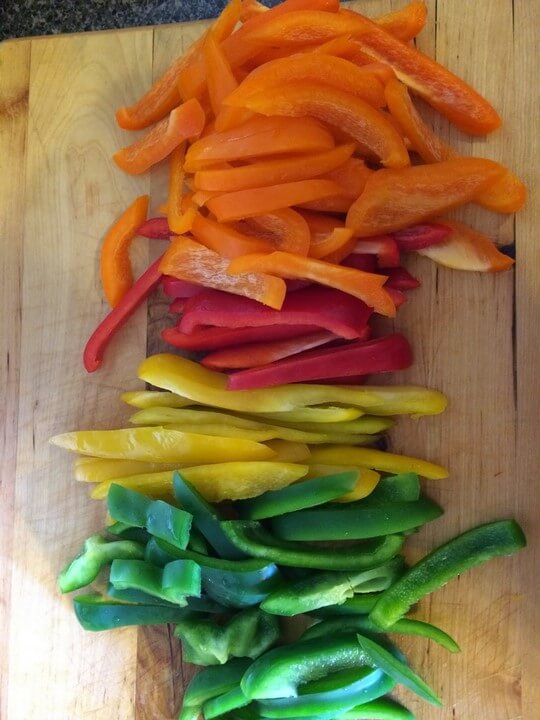 Since yesterday I had some time to cook and prep for the week I decided to make fajitas for dinner. Diced some yummy bell peppers that have been awesomely priced, added some chicken and made fajitas. Fajitas with a wheat tortilla and some non fat plain greek yogurt makes it a win for me. Chicken, cheese and tortillas made it a win for my kids.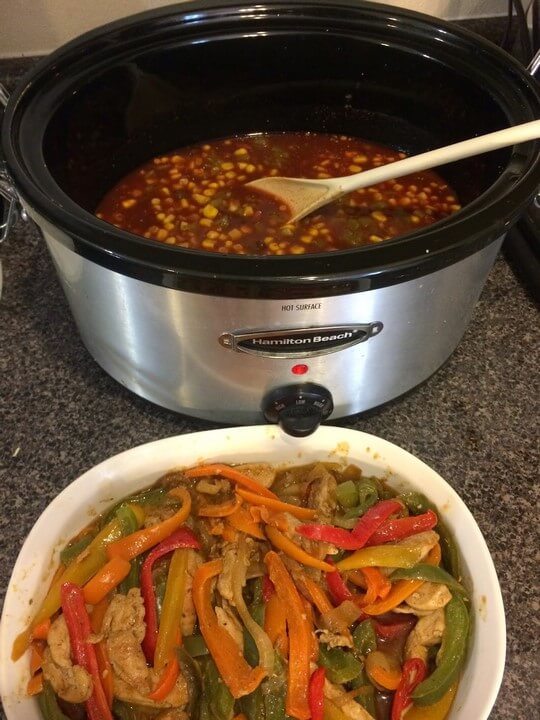 Then tonight we are using the leftovers to make a crockpot tortilla soup. I threw the leftover fajitas in the crock pot and added about a cup of chicken broth, black beans, kidney beans, corn, diced peppers and a can of enchilada sauce. My husband likes to eat his with tortilla chips, while my kids mix their soup with sour cream. Depending on the diced peppers and/or enchilada sauce it can come out a little spicy. Another nice thing is sometimes if I have a ton left over I freeze the soup, then next time I'm in a pinch again all I need to do is reheat and serve.
This is one of my favorite use of leftovers into a different recipe. What's yours? I would love to know. Comment, tweet or facebook me yours. Maybe I'll share it with everyone :)