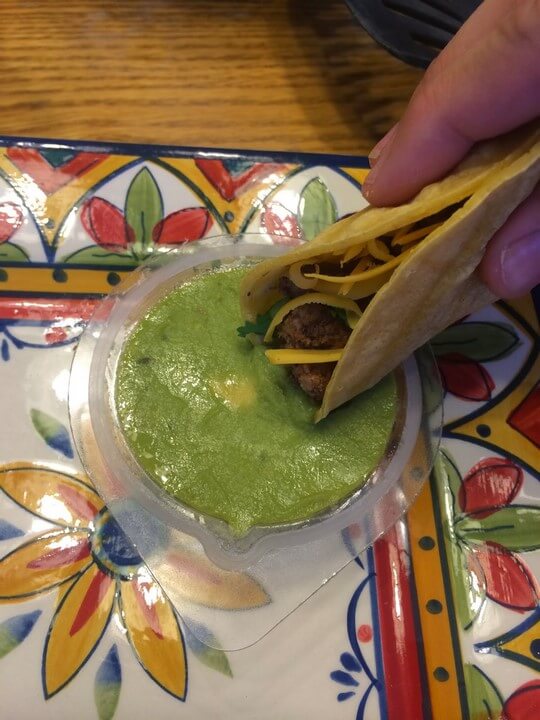 Taco night is one of our favorites. Since I'm Hispanic I grew up eating and learning to cook a lot of Hispanic dishes. When we first got married the only thing I really knew how to cook was Mexican food. Then when we went out to eat my husband would ask, "What are you craving?" I would innocently respond, "Umm, Mexican food?!" So here are a few tips that can help make your taco dinner a little yummier.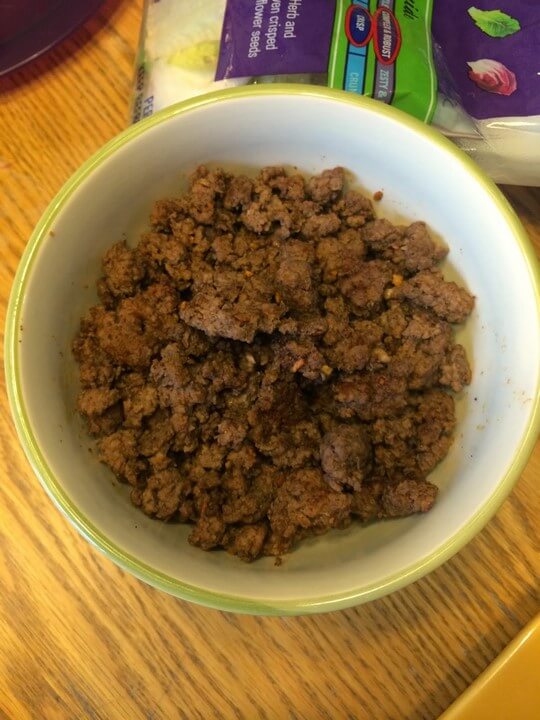 First off don't skimp on the taco seasoning! I don't buy taco seasoning packets; I buy my taco seasoning in bulk from Costco. This way I am not limited to the amount in a packet and can add plenty of seasoning.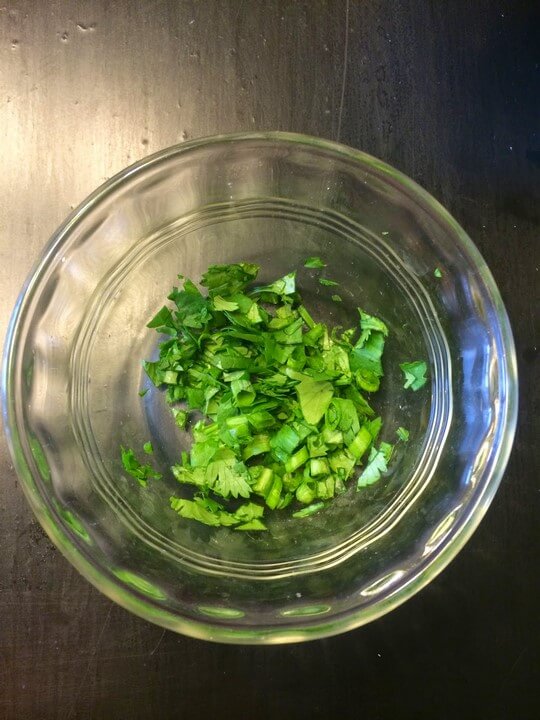 Another little thing that can add some flavor is cilantro. I like to cut up cilantro with some green onions and mix them up. This adds a little freshness to your taco. Cilantro is kind of my food cowbell so to speak, EVERYTHING could use a little more cilantro.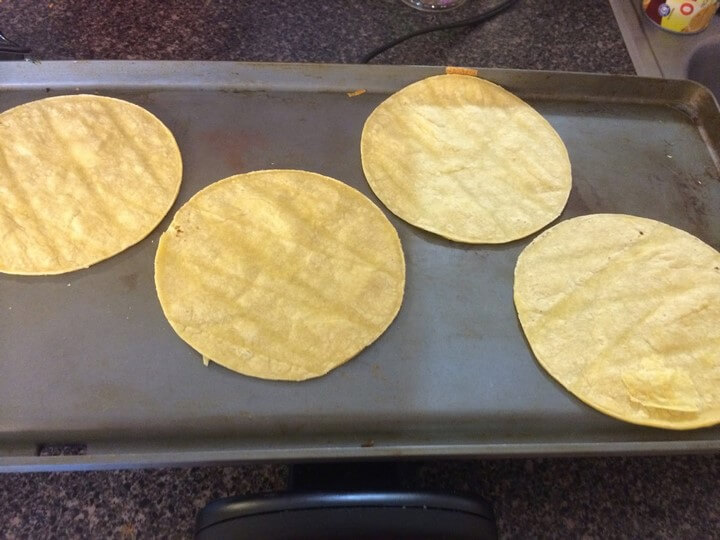 Next use corn tortillas. I never buy those hard shell, pre-made taco shells, that is nada bueno en mi casa ;) My roomate and I use to fry ours in oil when we made them. I did that until I started having kids, now it is faster and healthier just to heat them up on my griddle.
Don't forget yummy fresh produce! I have so many tomatoes from my garden I have been thinking of as many meals as possible to add tomato too. Then I suggest a good salsa. Store bought or from scratch I like chunky and flavorful salsa. I was nervous when Hormel sent me some salsa to review because I am kind of picky about my salsas, but we loved it! You can even see the onions and cilantro chunks in it. And no cilantro in your salsa and fresh on top is not too much cilantro!!! Next time you can't decide what salsa to try give Herdez Salsa Casera a try.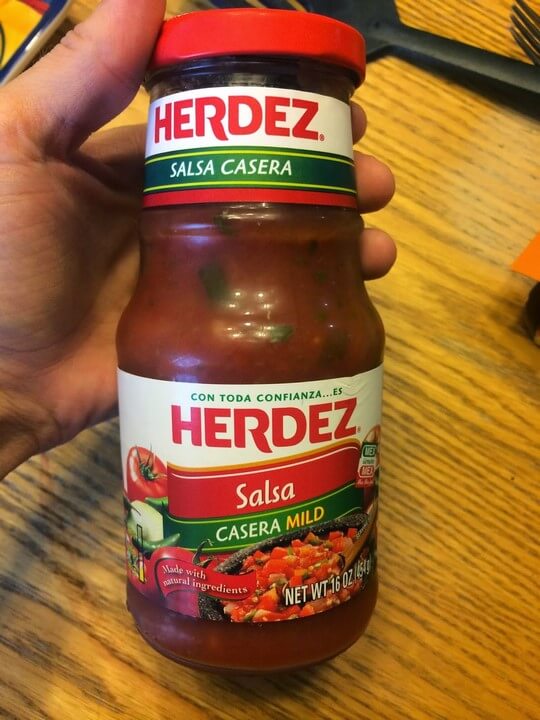 Last but not least a good taco needs avocado or guacamole. Where I live avocados aren't always cheap. I prefer fresh avocados, but when they aren't a good price or ripe then try Wholly Guacamole. My blogging friend
Utah Moms Life
says one of her kids only eats his tacos with cheese and Wholly Guacamole. She taught me that you can freeze them. So last time they were on sale I bought several and froze them. It was a nice addition one time when I was low on groceries and literally only had tortillas, meat and cheese on hand. I was so grateful to have those in my freezer to make dinner that much better. Now Wholly Guacamole has these mini 100 calorie cups you buy as well. They are great for on the go or when just needed to add a little to your meal and not wanting a whole lot. I put 2 in the freezer I will let you know how those hold up in the freezer in the future.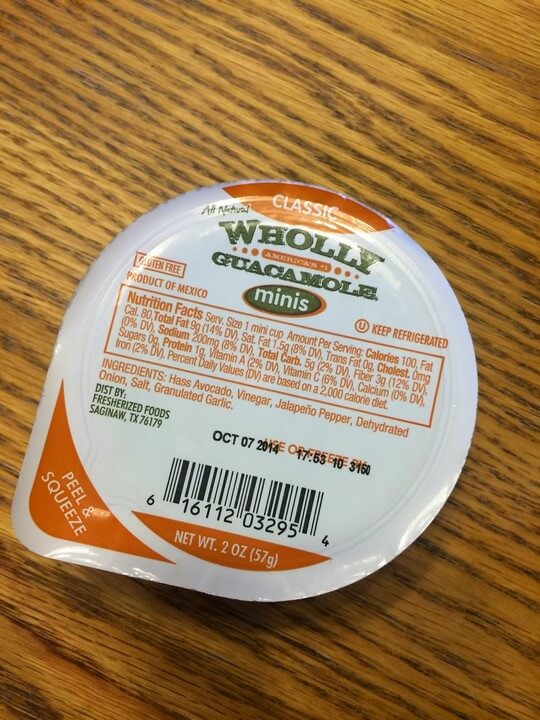 So next time you make tacos for dinner try one of this little tweaks to enhance your taco's flavor. Enjoy!
In

the spirit of full-disclosure, I've partnered with Hormel Foods as part of the Hormel Foods Extended Family Blogger Program. Throughout the year I'll be receiving product, coupons, giveaways and promotions. However, no payment was given or expected for posting about the program, and as always, all opinions given here are fully my own