Ever wonder what to do with the ends of the bread. Or have your kids left the bag wide open and the bread started getting hard? You should make your own bread crumbs with it. I love how expensive bread crumbs are. Really? It crumbs! From bread!
Its really pretty easy. I leave the bread out on a plate to dry out for a day or 2. Then I crunch it up to fit in my magic bullet and I pulse it. Then I add some Italian seasoning, shake it up and store it in a mason jar. Done, see not hard at all!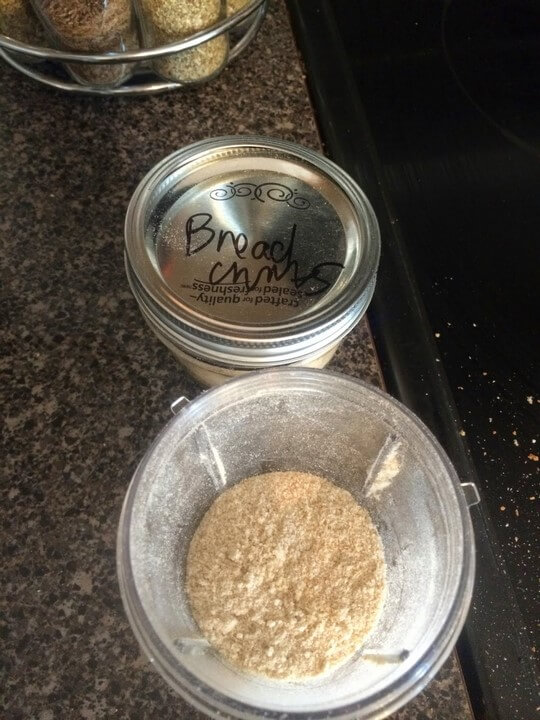 Next I need to make some of my own meatballs and freeze them. Tweet me your favorite meatball recipes.