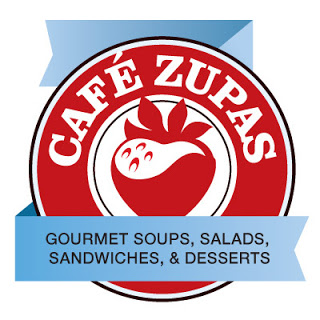 I will never forget the first time I ate at Café Zupas. It was a magical and addicting moment. A place with yummy and healthy food? How did I not know about this place sooner? That was when they only had 2 places open. Now they have over 19! One of which is opening this weekend. I was invited to join there new store in a VIP dinner party. Being thrilled to receive an invitation is an understatement.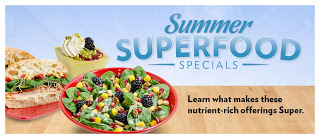 My husband and I went and tried 1 of their 3 new items on the menu. They have a Mediterranean turkey sandwich, pistachio crème brule, and a pomegranate spinach salad that looks refreshing! We tried there pistachio crème brule, which is delicious. It has that nice creamy subtle pistachio flavor with some berries on top for some sweet bursts. I loved it. If you want to try it this Thursday through Saturday, July 11th-13th, at their new West Valley location they are giving free dessert with every dine in meal.
I loved their nice large seating of their new store. Lots of room for sitting. Plus their new menu is big, bright, and has pictures of the food. They are 1 of 3 stores with a window into the kitchen. This way you can see there are no microwaves and may even be lucky enough to watch the chefs prepare the food, if you get there early enough ;) Go visit there new location at 2927 South 5600 West, West Valley City, UT
this Saturday the 13th for lots of fun festivities. If you are feeling lucky here is some of what they have planned:
FREE DESSERT
It's no celebration without dessert! You'll receive one free dessert with every meal purchase (must dine-in to be eligible).
FIRST 50 PEOPLE GET 50% OFF

Come early and claim your place in line. The first 50 people will get their entire food purchase at 50% off!
WIN FREE FOOD FOR A YEAR!

Yes- you read that right! Every customer that comes through our line will be entered to win free food for an entire year (a $520 Cafe Zupas gift certificate)! That's enough to eat at Cafe Zupas every week for a year!
$25 GIFT CARD EVERY 15 MINUTES!

In addition to our drawing for a year, we'll also be giving away a $25 gift card every 15 minutes! When you order your food, you will become part of a drawing that will take place every 15-minutes. While you sit back, relax, and enjoy your food, we'll announce the winners for your group!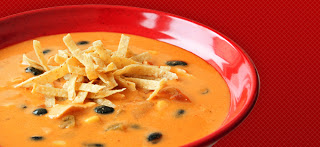 Not sure what to try? I have a hard time choosing myself. My favorite soup is also their number 2 most sold soup, and that is the tomato basil. I have always loved tomato soup. I have had my fair share of tomato soups from several places, and hands down they have the best. However, their #1 most sold soup is the chicken enchilada soup. It is so rich and full of flavor, I recommend at least tasting it next time your in line. Simply because they let you do that. That's right, they let you sample the soups.
My husband with his favorite- Lobster Bisque
Café Zupas is my favorite place to eat. I know I am always getting healthy fresh food, that fills any craving! If you can't make their grand opening in West Valley don't sweat it! They have several
locations
all over Utah, and also in Arizona and Nevada! Be sure to follow them on
Facebook
or
Twitter
to stay up to date on what great deals and promotions they have.