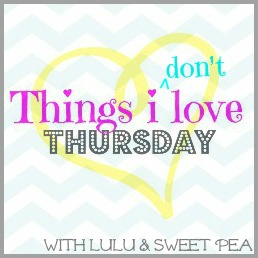 I teamed up with
Lulu & Sweet Pea
to bring to you things I don't love Thursday. I'm tempted to add this week into the things I don't love. It has been so slow and I have felt so drained. It's almost over though so I am excited for that.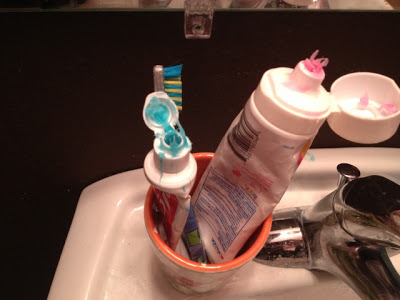 1- I don't love dried out toothpaste. Growing up my big brother would get so mad at me if toothpaste got anywhere besides inside the toothpaste container. I have been trying to get my kids to brush by themselves more often and their toothpaste grosses me out!
2- Right now I don't love my son's bathroom. Not only is he the only one to use it (cause it's downstairs) but I hate the prior owners paint job. It was painted poorly with this ugly pink and brown color. Hopefully by next week I have the paint job fixed. Although both my husband and I have spoke to my son about flushing and aiming, and we make him clean it himself, I still think I won't love this for a long time!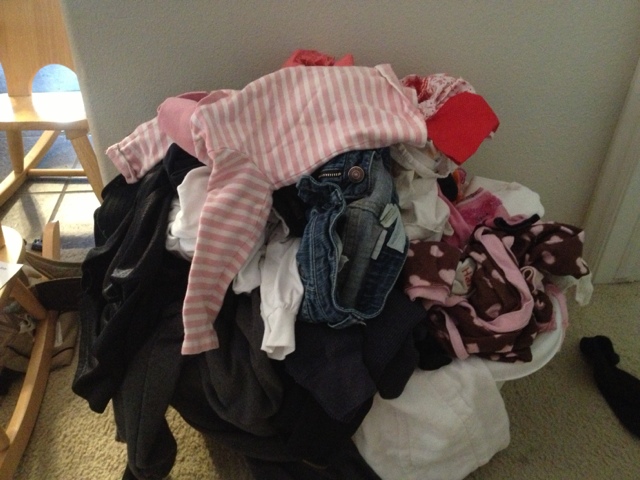 3- Today (and most days for that matter) I hate folding laundry. I try playing games like fold it while it's still warm, and timing myself, but lets face it folding laundry is my least favorite chore! It usually sits there till someone is coming over or I need the baskets. I have thought of buying more laundry baskets but then I would have no motivation to ever fold it. Plus I usually have to wait till kids go to bed to fold it, and usually by then all my good intentions crash with me!
What things do you not love this week? I would love to know!