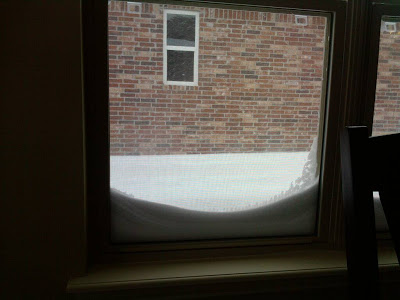 This is out our Kitchen window.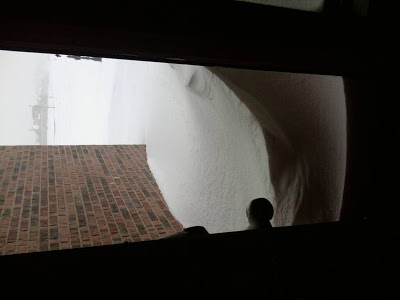 This picture is sideways and out our front door.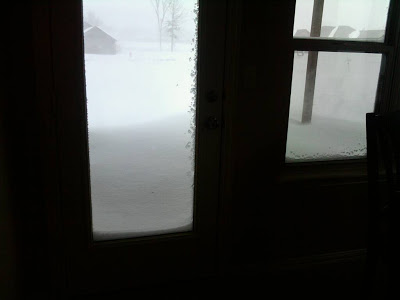 This is out our back door.
After visiting Utah for 2 weeks we made the trip back to our Oklahoma home. We arrived at 1 am Tuesday morning just as the snow started to fall. We thought about stopping at the stroe to get a few things for breakfast, but we were so tired and the roads were VERY icy. We could not beilive our eyes to what we woke to. I've been in snow storms before but not like this. With wind at 25 mph we had 4 ft drifts all around. The pictures were taken in the morning and it only got worse through the day.
Being that we were gone for 2 weeks we had no milk, bread, produce or cheese. 4 days later we still have plenty of food but are running low on patience. The kids have had good and bad moments (as well as Mom and Dad). We are grateful for electricity and running water though! Maybe we should have just stayed in Utah another week!
Published with Blogger-droid v1.6.5