Are you one of those families that do ham for Thanksgiving? One year we had dinner with a family that smoked their ham, it was the best ham I have ever had! I thought today and tomorrow I would share my favorite left over recipes. Today I will post black bean and ham soup. I love black beans. I love black bean soup even more, and to add Hormel's yummy Cure 81 ham makes it that much better. I use Hormel's Cure 81 Ham because I know I don't have to do much to have it come out tasting good. It has great texture and flavor.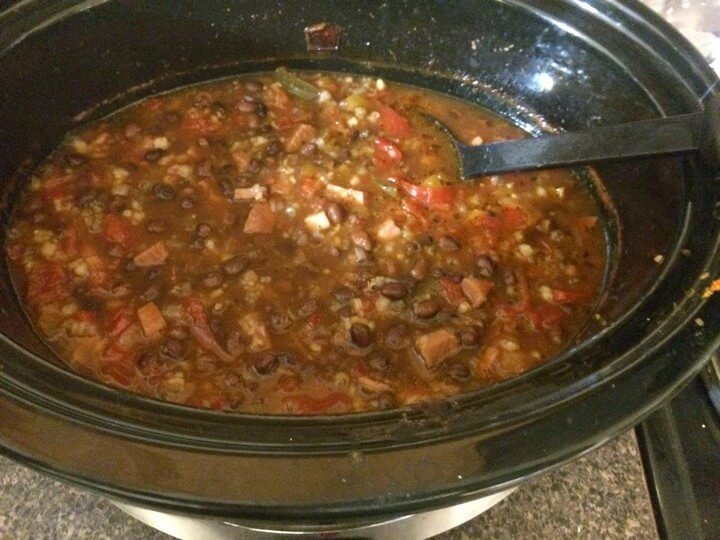 This time I also turned my recipe into a crockpot meal this time, to make my day a little easier. I bet it would freeze just fine too. So my amounts are a little general depending on how much ham you decide to add or how much you want to make.
Black Bean and Ham Soup
3 Cups Chicken broth
1-2 Cups Diced Hormel Cure 81 Ham
1 Medium Onion Diced
1 Bell Pepper Chopped (I did red this time, but green is good too)
2-3 Garlic Cloves
2 Cans Black Beans
1 Can Petite Diced Tomatoes
1/2 teaspoon Cumin
1/2 teaspoon Chili Powder
Salt and Pepper
Add all the ingredients to the crockpot and cook on low for 8 hrs or on high for 4 hrs. You can then top it off with sour cream, or green onions or shredded cheese.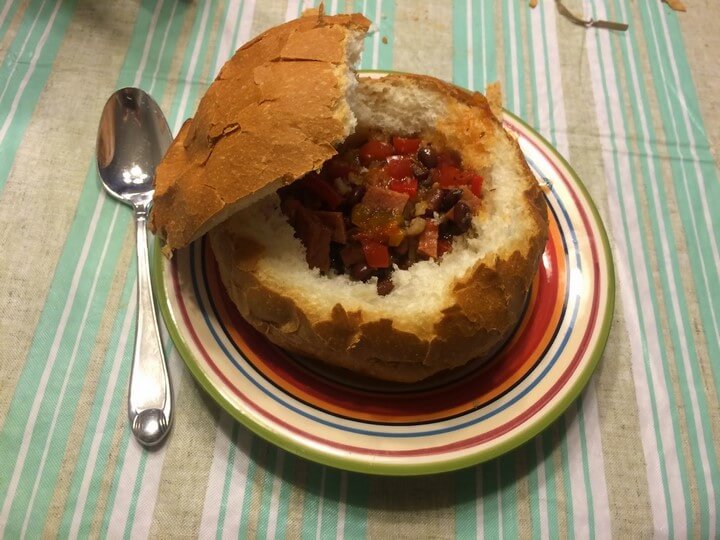 This time I bought soup bowls. The kids thought that was the coolest thing ever. Even my pickiest eater was willing to eat the soup because it was in a cool bowl.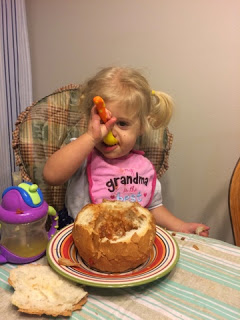 Tomorrow I will post my favorite turkey leftover recipe. Maybe I'll even link up for people to add their favorite leftover turkey recipes.
In

the spirit of full-disclosure, I've partnered with Hormel Foods as part of the Hormel Foods Extended Family Blogger Program. Throughout the year I'll be receiving product, coupons, giveaways and promotions. However, no payment was given or expected for posting about the program, and as always, all opinions given here are fully my own.